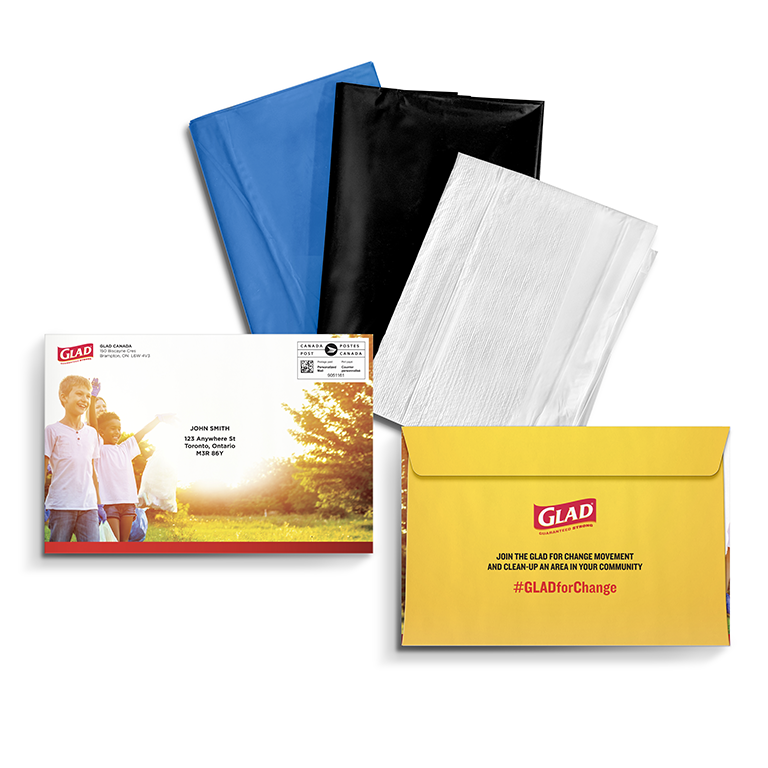 Get Your Clean-Up Kit Today
Your clean-up kit will include everything you need to clean-up an area in your community — a GLAD black bag (for waste), a GLAD white bag (for smaller waste items — great for the little ones to use!) and a GLAD Blue Bag for collecting recyclable items.
Click here to register for your complimentary kit.
Remember to dispose of your items once you are done with your clean-up. Check your municipality guidelines for waste collection.